Introducing Jeanette, Clairvoyant in Brisbane.Available daytime and evening, weekends too.
( Fitzgibbon, near Carseldine station. )
AS WELL AS FACE-TO-FACE READING,
I DO FACETIME READINGS THROUGH FACEBOOK MESSENGER and WHATSAPP.

So, to book an appointment for a phone reading;
call or txt me on; 0412717137
or
( the best way to contact me; )
CLICK HERE TO EMAIL
Complete readings last at least 1 hour.
JEANETTE; ABOUT MYSELF
Hello, I would like to share my spiritual experiences with you and how my spirit guides and angels have enabled me as a psychic medium, to pass on messages from people who have passed over to the spirit world.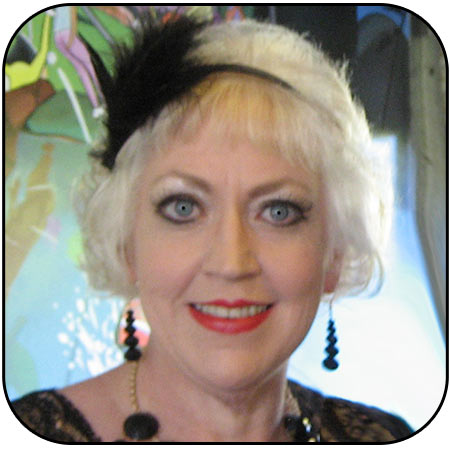 My first spiritual experience happened to me in my early 20's, when my family moved to our second home. At night I would lay in bed reading, and I would watch the bottom of the bed sink down as though someone was sitting on it, then every morning I would enter the en-suite and find my eye brow pencil broken, I kept blaming my youngest son.
It wasn't until one week-end that my sons were staying with my mum that the same thing happened again. This was when I discovered that a child spirit named Stewart communicated with me, telling me that he and his sister Louise were killed in the house, and he wanted me to love him the way I cherished my sons. He also told me that Louise watched over my eldest son while he slept.

My most amazing psychic experience was when my mother passed over. It was at 1.45am on the 9th July 1997 (just four month after my father had passed over). My mother was in hospital due to a long illness. I was laying on the bed with her alone, playing with her hair, when she stopped breathing and everything went quiet. The next thing I watched my mother's spirit rise above her body as a younger version of herself in a beautiful white dress, she moved towards the door and standing there was my father; she took his hand turned around smiled at me then they left.

Having lost many close family members, I take comfort knowing I can still communicate and seek help from my loved ones who have passed.
I am using my clairvoyant gift to give guidance to other people dealing with emotional and relationship stresses of every-day problems.
Through my gift of communicating with Spirit Guides and Angels, I can deliver their messages to you on issues of importance at this time in your life. I incorporate clairvoyance, angel card readings, palmistry, and Chinese astrology in each reading.
I give my readings face-to-face in Brisbane, Queensland Australia.

I am available most days and evenings by appointment.