Psychic Readings in Brisbane
Available daytime and evening, weekends too.
Now face-to-face readings at Glass House Mountains.
AS WELL AS FACE-TO-FACE READING AT GLASS HOUSE MOUNTAINS;
I DO FACETIME READINGS THROUGH FACEBOOK MESSENGER and WHATSAPP..
So, to book an appointment for a reading;
call or txt me on 0412717137
or
( the best way to contact me; )
CLICK HERE TO EMAIL
Complete readings last at least 1 hour.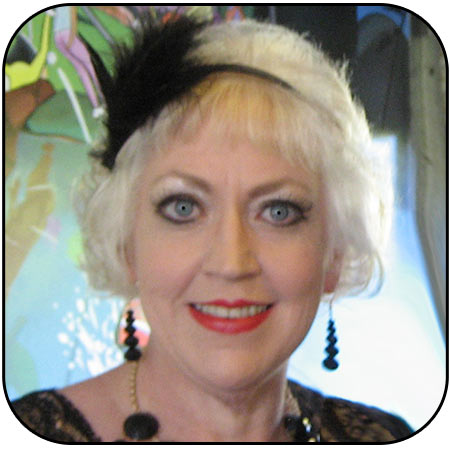 Are you searching for answers concerning Love, Romance, Business, Money, Health, Children, Family and Happiness? I am an experienced Psychic and Spiritual healer offering you psychic readings and spiritual healing to help.

Well, you may ask: "What is the difference is between a psychic and a clairvoyant?" This is how I describe a psychic. A psychic is person who gains knowledge and information through psychic means, and predicts future happenings, and will also warn people of bad omens. A clairvoyant has the ability of seeing through their third eye or 6th chakra. This ability allows them to see visions not in our range of psychical vision.

Your psychic with the guidance of our the Holy Spirit, guardian Angels, spirit guides who send you love and protection will provide you with answers. When having a psychic reading, with your higher self's permission a psychic can tune into the journey of your soul, your soul's past, present and future, through this life and past lives. We all have intuition; some of us trust this rather than logic, while others stick to logic. Intuition is an inner guidance system that gives information about any issues you are dealing with. Some people may be strongly gifted and then develop their psychic powers in order to become professional psychics.

When it comes to using psychic powers professionally, you are opening your ability to tune in to people and energies in ways that you previously have not been able to. It is therefore important, to learn how to protect yourself when doing readings. Lavender oil and placed at the base of your neck at the back protects the psychic from absorbing other people's negative energy.
Psychic Consultant
My services include Personal Psychic Readings, Psychic Business Consultations, Psychometry, Psychic Coaching, & Psychic Counselling.

If you need some tools to support your spiritual journey; talk to me, or have a look through my Psychic Shop. Here you will find things to help support you. It's my pleasure to bring you some of the best spiritual books, crystals, tarot and vibrational sprays.

You can find out more about how to forgive, to listen, to trust, and the specific tools we use to achieve that. Contact me. I look forward to supporting your evolution! Whatever your psychic need, we are now here together.

You will feel certain and secure as you explore your goals, dreams and concerns. You are now creating a safe space to do that.